Mother of the Bride Makeup
We all know the bride is the most significant and important person at a wedding.
Her hair and makeup require skill and attention to detail to stand out in the bridal party, not forgetting the bridesmaids who need to look stunning as well and complement the bride.
There is also a very special person on that very special day that we love to honour and give our attention to; the Mother of the Bride!
In our Bridal, Hair and Makeup Package this special person, the Mother of the Bride is always included.
Our artists, love to pamper the Mother of the Bride with exclusive skin preparations to capture and retain moisture, before applying the natural makeup that compliments her throughout the emotional, exciting and sometimes hectic wedding ceremony and reception.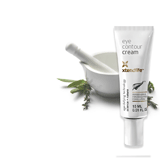 We understand mature skin can tend to be dry and sensitive, especially around the eyes, so we apply our favourite Womens – Eye Serum to the skin around the eye  including above the eyelids before applying the eye primer. This lightweight, moisturising eye serum will add moisture to the skin all day long and give it that glow that you are looking for.
To achieve a more flattering, natural and youthful appearance for our Mother of the Bride we use soft eyeliners complete with a hint of shimmer at the corner of the eyes for that refreshed lively look.
Pearl Carroll – Professional Makeup Artist & Team Leader
www.livingglamourmakeup.com.au