I married a professional photographer, many years ago now, and we connected through our passion for artistic expression. Before this I was happily employed in the corporate field but during my leisure time found painting portraits and landscapes were a passion.
My circumstances changed thanks to my husband who challenged me one day to create makeup for a portrait customer when our makeup artist was not available. Well, this pushed me out of my comfort zone, I could dab paint on a canvas and get a good result but applying makeup skillfully on a person's face was quite different.

To my surprise, I discovered how personally rewarding this experience was. An artist's canvas does not speak back and conversely cannot reward an artist with positive affirmation. Working with satisfied clients does all this and more. That particular day produced a change in me that was personally quite significant. I went from working in the corporate world to a career in beauty, with the goal of becoming the best makeup artist I could be.
I immersed myself in a professional makeup and hairstyling course and tutorials from internationally renowned makeup artists, Bobbi Brown, Rae Morris, and Kevyn Aucoin. Now I love to keep up to date and inspired by reading books and researching new and popular fashion, beauty and makeup trends on the Internet. The initial stage of my transformation into a makeup artist involved daily practice using my knowledge and training to create beautiful makeup and hairstyles for client portraits, both in our photographic studio and on location.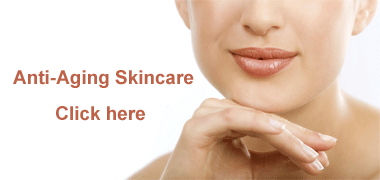 Makeup for photography requires specific attention to detail depending on the time of day and location of the shoot. Makeup colour, tones and texture differ under studio lighting compared to natural light.
Makeup for morning outdoor photography requires subtle, soft shades for eye shadow and lip colour. I avoid using dark or black eyeliner, preferring to create a subtle eyeline close to the lash line for that beautiful more natural look! During the middle of the day, shadows can be cast on the face so I avoid using a foundation with a sheen as it becomes reflective and too shiny. I prefer to apply one with a matte finish for a fresh natural look.
Once the light fades to late afternoon and evening, I add a little more drama by using richer colours in the makeup palette, as they do not appear too intense in the portraits because the natural light is now softer and warmer. My tip is to use matte foundation for a more natural finish in photography. I love my journey into art expression through makeup and my happiness and satisfaction comes from creating that WOW factor for all my clients!
Wedding Makeup Artist Melbourne…click here
Wedding Makeup Artist Sydney…click here
Photography Hair and Makeup Styling Package..click here